Singapore and UK Sign Free Trade Agreement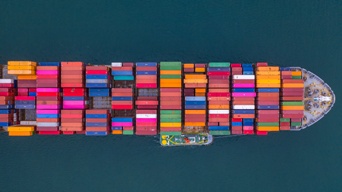 April, 2021
Author: Su Lee Chan
With Britain's increasingly complex trading relations with the rest of Europe after the Brexit, Singapore's role as a hub for UK companies, whether as exporters or investors accessing Southeast Asia's and broader Asian dynamic economies, was elevated by the new UK-Singapore trade agreement (UKSTA) which was entered into force on 11 February 2021. It is anticipated the UKSTA should provide more certainty and clarity in supporting the longstanding positive long-term growth trend in UK goods and services exports to Singapore. This is the UK's first FTA with a member of ASEAN.
Under the UKSFTA, Singapore and UK companies enjoy the same benefits that they have been receiving under the European Union-Singapore Free Trade Agreement (EUSFTA), providing preferential tariffs and a reduction of non-tariff barriers in key sectors.
Singapore and the UK have annual trade worth over US$22 billion. Key exports between UK and Singapore markets include automobile, chemicals, clothing and textile, electronics, machinery, pharmaceuticals and petrochemicals. Asian food products made in Singapore continue to be able to enter the UK tariff-free, up to a combined annual quota of 350 tons. Under the liberal and flexible rules of origin applicable to such Asian food products, there is no need to ensure that the ingredients used were grown or produced in Singapore. All that is necessary is to show that the products were made in Singapore.
Other benefits include increased access to respective services and government procurement markets, and enhanced protection of intellectual property rights. This will help Singapore and the UK strengthen their roles as business hubs in their respective regions and service as a pathfinder for the UK's engagement in the South East Asia region.
Both countries have also concluded a Digital Economy Agreement. It was the first such agreement Singapore will negotiate with a European country setting modern rules on facilitating seamless digital trade and financial services between the UK and Singapore, by promoting cross-border digital connectivity and interoperability of digital standards and systems. The respective governments have also agreed to conclude a high-standard bilateral investment protection treatment, for businesses and investors, within two and a half years from 1st January 2021.
With Singapore's comprehensive regional connectivity as a financial and trading hub, UK companies have been expanding their presence in Singapore. There are over 5,000 British businesses operating in Singapore. Some of the high profile British businesses include Dyson, GlaxoSmithKline, Rolls Royce, Standard Chartered, Unilever, Shell, British Petroleum, Barclays, Aberdeen, BUPA and Rio Tinto.
Additionally, the UKSTA would serve as a platform towards the UK joining the Comprehensive and Progressive Agreement for Trans-Pacific Partnership (CPTPP), as a gateway into the broader Asia-Pacific, where 95% of goods traded between members are tariff-free.
The UKSTA has strengthened and deepens the relationship between both countries. As both emerge from the pandemic, both UK exports and direct investments into Singapore are likely to resume their upward trajectory, reinforced further by the new trade agreement and the rising emergence of Singapore as a regional hub connecting UK businesses to both ASEAN and the wider Asia-Pacific for many years to come.
Sources:
- Press release from Ministry of Trade and Industry, Singapore
- UK exporters' use of Singapore as ASEAN 's supply chain gateway boosted by new bilateral trade agreement by Bob Savic, Advisor to Dezan Shira & Associates
For more information, please contact us as singapore@zetland.biz or +65 65572071