Does Hong Kong Have a Future?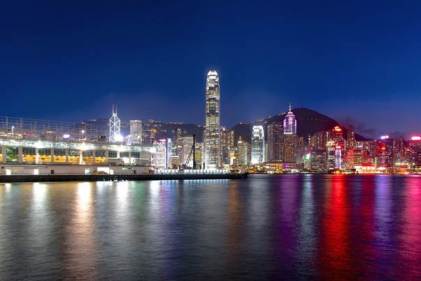 In recent weeks because of the protests in Hong Kong and the words and actions of the US and Chinese governments many people have asked whether the territory still has a future.
It is true that Hong Kong's importance to China has declined as the Chinese economy has grown. It is interesting to note that Shanghai once accounted for over 80% of China's GDP in the fifties and sixties but only around 4% today. And Shanghai remains a vibrant and prosperous city.
Hong Kong is a very resilient place and has reinvented itself several times since the end of the Second World War, changing from a manufacturing centre into logistics and trading and then into finance and professional services. Hong Kong's open economy, low taxes and minimal government interference undoubtedly help this process along.
Hong Kong is also open to human capital. Again there have been big changes over time with an exodus of British after the handover in 1997 but influxes of other nationalities. For example the number of French citizens in Hong Kong has increased two and a half times over the past ten years to around 25,000.
Hong Kong has faced and overcome challenges before and will in the future. Most recently the territory has had tremendous success in dealing with the Covid virus having only 1,100 cases and four deaths despite having a high population density and a land border with China.
I remain confident that Hong Kong will prevail and prosper. Sanctions postulated by the Trump administration will probably hurt the USA more than Hong Kong since there are major American interests in the territory. The anti-Chinese sentiment growing internationally is a concern but may also be an opportunity for Hong Kong to act as an intermediary.
The Chinese government has clearly been upset at the protest movement in Hong Kong and has mandated the introduction of a national security law. This was to have been a part of Hong Kong's constitution – the Basic Law - enacted in 1997 but has never been implemented. However it has to operate within the context of the territory's legal and judicial system where there are substantial checks and balances. I think that the reaction to this measure has been overblown. And the protest movement is in noticeable decline – the majority of Hong Kongers are apolitical and are simply fed up with the minority activists.
Change is always with us but let's not forget it brings opportunities as well as difficulties.
Should you require any assistance in Hong Kong, China or Singapore please contact us at
intray@zetland.biz
/ + 852 3552 9085