China Issues Guideline to Improve Tax Collection and Management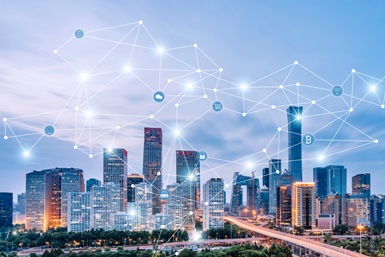 April, 2021
Author: Phoebe Luo
China will deepen the reform of tax collection and management to better serve market entities, according to a guideline issued by the general offices of the Communist Party of China Central Committee and the State Council.
By 2022, the country aims to make significant progress in the standardization of tax law enforcement, convenience of tax and fee services, and the accuracy of tax supervision, while building a powerful, smart taxation system by 2025. To this end, the guideline urges efforts to promote the digitalization of tax collection and management to advance the reform of electronic invoices and strengthen big-data sharing.
By 2023, tax and fee payers in China will be able to enjoy automatic data collection, calculation and filing services, and be able to verify and submit all taxation information online.
By 2025, China expects to see a deep integration of tax law enforcement, services and regulation, along with intelligent big-data applications and a universal use of electronic invoices.
The country will explore the application of blockchain technology for the collection of social insurance premiums, real-estate transactions and registration of immovable properties, while expanding its use in information sharing in relation to tax and fees.
The guidelines also calls for accurate tax supervision and more efficient tax administration by enhancing cooperation between government departments and social sectors, as well as boosting judicial protection and cross-border collaboration.
For more details, please feel free to visit http://www.gov.cn/zhengce/2021-03/24/content_5595384.htm?trs=1
Zetland Fiduciary Group provides professional services for customers, especially in terms of customers entering the Chinese market and expanding business. It will support customers' development requirements at different stages through the following four professional services:
China Market Entry Legal Consulting and Tax Planning;
Work Place Solutions;
Corporate Formation;
Accounting and Tax Compliance Service.
For more information, please feel free to contact us via email shanghai@zetland.biz / beijing@zetland.biz or call us at +86 21 64272930.