Hong Kong Loses Its Crown!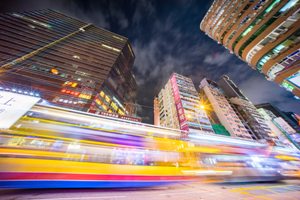 Everyone at Zetland is reeling from the news that Hong Kong has lost its place as the world's most expensive city for expatriates (it is now only second). The winner this year is Ashgabat – a city most people have never heard of – capital of Turkmenistan. How a country with GDP per capita of US$7,000 (one seventh of Hong Kong) can possibly beat us is a mystery.
Source: Mercer Cost of Living Survey .
Although many things in Hong Kong are relatively inexpensive such as public transport and no value added tax, housing has always been very costly. As a result of the pandemic the rental market has declined although property values are once again climbing. We feel fairly confident that Hong Kong will triumph again next year!
It is interesting that six of the ten most expensive cities for expatriates are located in Asia - Tokyo, Shanghai, Singapore and Beijing joining Hong Kong and Ashgabat. At the other end, the cheapest city in the world is also in Asia – Bishkek the capital of Kyrgyzstan.
Our sister company Gemini Personnel can offer advice on costs and remuneration packages for executives relocating to Asia. Contact clementl@gemini.com.hk .