Implementation of the Madrid Protocol in Hong Kong and Trademarks in China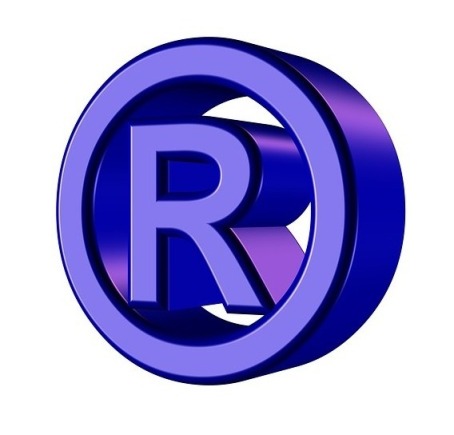 Trademark rights are territorial in nature and are granted in the jurisdiction they are applied for and registered according to its laws and practices. In principle, a trademark needs to be registered in each jurisdiction where the owner wishes to obtain protection under domestic laws for the trademark.
The International Bureau of the World Intellectual Property Organization ("WIPO") – The Madrid System
The Madrid System (including the Madrid Agreement and Protocol) provides a mechanism for registration of a trademark in the register of the WIPO, widely regarded as an international registration. However, an international registration does not confer global trademark protection. Instead, an extension of protection of such a trademark in multiple jurisdictions must be designated to each jurisdiction concerned. The process of an international registration seeks to facilitate the registration and management of trademarks in multiple jurisdictions under one single application. The Madrid System has 106 members and covers 122 countries, including China.
Trademark owners can file an international application via the trademark office where the mark is first registered and designate one or more contracting parties in which protection is sought. The trademark office of each designated contracting party examines the international application in accordance with its domestic trademark laws and practices. Trademark owners may also manage their trademark portfolios maintained in different jurisdictions through WIPO.
Application of the Madrid System to Hong Kong
The Hong Kong government has introduced the Trade Marks (Amendment) Bill 2019 to amend the Trade Marks Ordinance (Chapter 559) and subsidiary legislation to implement international trademark registration in and from Hong Kong under the Madrid Protocol.
This will allow a trademark applicant in Hong Kong to file for an international trademark registration with Hong Kong's Trademarks Registry and designate one or more jurisdictions to the Madrid Protocol in which protection is sought. Likewise, a trademark owner in another contracting party to the Madrid Protocol may file with the local trademark office an application for international registration of a trademark and designate "Hong Kong SAR of China" to seek protection of the trademark in Hong Kong. Upon the implementation of the Madrid Protocol in Hong Kong, an overseas trademark owner seeking protection in Hong Kong as well as the Mainland will be able to designate both places in one single international application.
The application of the Madrid Agreement and Protocol had been deferred to apply to Hong Kong under China's membership since the handover in 1997. According to the legislative brief of the bill proposing to make relevant changes to the Trade Marks Ordinance and subsidiary legislation, the Central People's Government has indicated its in-principle support to the proposed application of the Madrid Protocol to Hong Kong. The Hong Kong government is trying to pass this bill in the current legislative period before elections in September. However, it is estimated that an effective implementation including rules and procedures is only achievable at the earliest in 2022-23.
As the Madrid Protocol is an international agreement, it is not applicable to mutual designations between the Mainland and Hong Kong. In other words, a Hong Kong trademark owner cannot file for international registration in the Mainland and vice versa. The government noted that they would continue to discuss with the relevant Mainland authorities on the possibility of putting in place separate administrative arrangements to facilitate reciprocal applications by Hong Kong and Mainland applicants, while proceeding forward with the implementation of the Madrid Protocol in Hong Kong.
The implementation of the Madrid Protocol is certainly a long overdue and necessary step for an international trading hub. Failing to include a similar regime for cross-border trademark registrations with Mainland China, Hong Kong's most important trading partner, limits the effectiveness and relevance.
Trademarks in China
We are often asked the question whether an international registration in China under the Madrid System is easier than a national registration. Our preliminary advice is to register a trademark in Chinese. The registration of a trademark in roman characters, as would be the case for an international registration as the origin registration would likely be in the US or Europe, does not automatically protect the trademark against the use or registration of the same or similar trademark written in Chinese. If there is no existing Chinese character name for a foreign brand, it is very likely that one will be adopted by Chinese consumers by way of translation or transliteration. Examples of 'Quaker' is'老人牌' which translates to 'old man brand' and 'Ralph Lauren' is '三脚马' which translates to 'three legged horse' – evidence that a local adoption may not necessarily convey the intended brand image. China requires products sold in the country to have Chinese character names. By not registering a trademark risks a bad faith registration that might see a foreign brand banned from using its own brand name. China has a 'first-to-file' regime and despite improvements over the past years, is still notorious for its difficulties in IP infringement enforcement.
"In 2015, 'New Balance', the producer of sporting goods and shoes, lost a trademark case where a Chinese individual had registered the Chinese name '新百伦' ('Xin Bailun'). As 'New Balance' also used this name for their goods in China, the Guangzhou Intermediate Court ruled that 'New Balance' infringed upon the rights of the Chinese individual and had to pay RMB 98 million (approximately EUR 13.5million) in damages, issue a public apology and was not allowed to use the Chinese name '新百伦' anymore." [
china-iprhelpdesk.eu
]
When filing a national trademark in China, the classification and description of the good or service may need to be reviewed. Although China essentially adopted the 'NICE Classification' by the WIPO, China's own specific subgrouping of classes can result in different coverage. For example, most trademark offices follow the practice of enhancing the 'NICE Classifications' and define a product or good specifically whereas China accepts the 'Nice Classification' verbatim. Following simply a previous overseas registration may result in a refusal of registration for non-standard classifications and potentially leave gaps in product coverage.
If there is a potential bad faith registration, a priority claim via an international registration system may be able to register its trademark first and secure protection rights. Therefore, whether to register an international or national trademark will depend on the circumstances. It may well be that pursuing the registration of both at the same time is best.
In any case, registration of a trademark should be one of the first things to do when considering business in and with China as it will take an average of 12 to 18 months to register either a national or international trademark.
Zetland assist clients in Hong Kong, China, Singapore and other Asian jurisdictions with the registration of trademarks and designs. Contact us for more information at
intray@zetland.biz
.