Singapore as the World Class International Arbitration Centre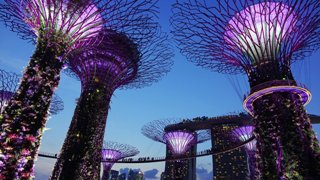 November, 2020
Author: Su Lee Chan
The latest amendments to the International Arbitration Act ("IAA") have made essential changes that will further facilitate and streamline the arbitration process to further establish Singapore as a world class international commercial arbitration hub. These changes aim to further enhance its legal framework and preferred location for international arbitration.
On September 1, 2020, the Ministry of Law proposed two changes to the IAA, which governs the conduct of the international arbitrators in multi-party situations where the parties' agreement did not specify an appointment procedure. The second change would specifically recognise the powers of an arbitral tribunal and Singapore's High Court to enforce confidentiality obligations.
The amendments were mainly focused on dispute resolution and confidentiality obligations. In the event of a dispute involving more than two parties, a default procedure for the appointment of arbitrators has been outlined. The amendments also empower the High Court and arbitral tribunals to enforce parties' confidentially obligations.
According the second Minister of Law, Mr Edwin Tong, he clarified these changes by stating that the default process is aimed at reducing potential delays that occur in the arbitration proceedings. The process would be pertinent in the event of multi-party disputes where joint nomination or third-party arbitrators cannot be settled upon amicably. In such an instance, any of the relevant parties may request the appointment of an arbitrator by the assigning authority.
Mr Tong further reiterated the importance of confidentiality in arbitration. Sanctioning the High Court and arbitral tribunals with the power to enforce confidentiality obligations on parties would uphold this axiom. The amendments provide the High Court and arbitral tribunal a legal basis for the enforcement of confidentiality obligations. They may order or direct parties to observe their confidentiality obligations as required by their duty to do so.
The Singapore International Arbitration Centre ("SIAC") saw a record number of 479 new case filings, driven by a large jump in disputes involving parties from India, the Philippines and Brunei. Total dispute value climbed by almost 15% to USD 8.09 billion, which was an increase of 14.6% from 2018, according to the SIAC's annual report.
Parties from 59 jurisdictions chose to arbitrate at SIAC in 2019. While India, China and the USA retained their top foreign user rankings, other significant contributors to SIAC's caseload included new entrants from Brunei, the Philippines and Thailand, as well as parties from Switzerland, UAE and the UK, which is testament to SIAC's global appeal to users from diverse legal systems and cultures.
There are numerous reasons why Singapore has emerged as one of the world's leading centres for international arbitration. These include its convenient geographical location, which is enhanced by the fact that it is a modern, clean and extremely efficient country with excellent infrastructure and world-class communications. Additionally, the government and courts have a reputation for integrity and competence. Its courts have proven to be knowledgeable about and supportive of international arbitration.
In summary, Singapore is appreciated as a neutral and independent option for international parties looking to resolve their disputes through arbitration in a geographically convenient location supported by a physical, legal and political infrastructure that is sophisticated, skilled and of high integrity.
For more information, please contact us as singapore@zetland.biz or +65 65572071