Singapore – Digital Economy Partnership Agreement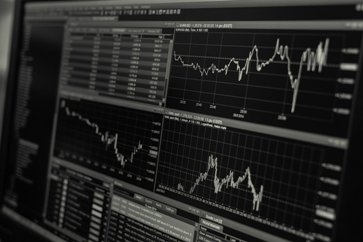 January, 2021
Author: Su Lee Chan
It is Singapore's goal as a nation to be a leading digital economy. The COVID-19 pandemic has greatly accelerated the pace of digital transformation in Singapore and globally. As more businesses carry out their activities in the digital sphere, Singapore has established the Digital Economy Partnership Agreement (DEPA) to help businesses transact and trade seamlessly.
The DEPA is the first of its kind agreement that establishes new approaches and collaborations in digital trade issues, promotes interoperability between different regimes and addresses the new issues brought about by digitalisation. The electronic signing underlines the opportunities offered by digital connectivity in enabling business continuity during the ongoing pandemic. Singapore businesses can look forward to benefits such as improved efficiency, reduced cost and increased trust when conducting business and trading digitally with their overseas partners.
The first DEPA was concluded with Chile and New Zealand in June 20, 2020. The Singapore-Australia Digital Economy Agreement (SADEA) is Singapore's second, which enhances its existing digital trade agreements between the two countries under its Free Trade Agreement (FTA).
A Digital Economy Agreement (DEA) is a treaty that establishes digital trade rules and digital economy collaborations between two or more economies. Through DEAs with key partners, Singapore hopes to develop international frameworks to foster interoperability of standards and systems and support businesses, especially Small Medium Enterprises, engaging in digital trade and electronic commerce.
Three key features of the DEPA:
Facilitate end-to-end digital trade through digital identities, paperless trade, e-invoicing and fintech/e-payments;
Enable trusted data flows through personal data protection, cross border data flows, open government data and data innovation / regulatory sandboxes; and
Build trust in digital systems and facilitate opportunities for participation in the digital economy through artificial intelligence, online consumer protection, SMEs protection and digital inclusivity.
The DEAs also aim to build on Singapore's extensive network of free trade agreements and other digital cooperation initiatives.
The most recent UK – Singapore FTA entered on January 1, 2021, will enjoy the same benefits that they are receiving under the EU-Singapore FTA. EUSFTA will continue to apply to the UK during the Brexit transition period, with Singapore and the UK also working on an agreement to maintain trade continuity after the transition period ends. This will provide companies in both countries clarity and certainty when it comes to trade agreements. Ultimately, it will strengthen their respective regions as the leading business hubs.
For more information, please contact us as singapore@zetland.biz or +65 65572071.