Starting an E-commerce Business in UAE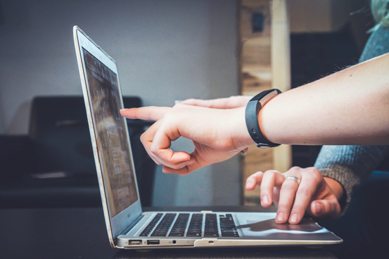 Starting a new business is exciting. This is particularly true for the "new commerce" industry including e-commerce. The pandemic has given the industry a new boost as well.
Location independence is another appealing factor of an e-commerce business. The UAE is a favoured place for many for its business friendly environment. However, before starting an e-commerce business in Dubai, a few things are still needed to ensure the business is set up the right way.
Benefits of starting a business in Dubai
The UAE has zero tax on both personal and corporate incomes. The only significant tax to be aware of in the UAE is its 5% VAT.
Free zone companies also benefit from 100% repatriation of capital and profits, no currency restrictions, and 100% import and export tax exemption.
Startup support
The UAE is home to many funding initiatives designed to accelerate business growth. For example, the AED 2bn Mohammed Bin Rashid Innovation Fund, helps UAE companies finance projects and offers expert guidance and support to turn business ideas into reality. Many of the UAE's free zones also feature startup incubators and venture capital forums aimed at helping small businesses grow and find funding.
The benefits of working in an environment that is not just welcoming to small business but highly encouraging cannot be overstated. SMEs account for 95% of the enterprise population in Dubai and contribute a significant 40% of the emirate's GDP.
Things to know before setting up an e-commerce business in Dubai
1. Choose the right business structure
Determining the structure of a company is one of the most critical steps in setting up a new business in Dubai. This primarily depends on the activities carried out and preferences. In the case of e-commerce businesses, the most suitable company structure is often a Limited Liability Company.
2. Set up in the right jurisdiction
A company can be registered in one of many UAE's 'Free Zone' or in the mainland. A mainland licence provides the freedom to trade or sell products and services directly to the local market. However, registering in a free zone will require working with a local distributor for the mainland. There are more than 30 free zones in Dubai, each offering complete foreign ownership and ability to trade internationally.
3. Register your business name
Choosing the name of the business and trademarking it is an important step in establishing the identity of a brand and company.
4. Establish your online presence
The most important aspect of any e-commerce business is a well-designed and highly functional website. Security is paramount when dealing with personal information of customers and handling payments.
5. Open a business bank account
Once the e-commerce licence is issued the next task is to set up a business bank account to manage and keep track of finances.
Download our guide to doing business in the UAE from our website at https://zetland.biz or contact us at intray@zetland.biz for more information.